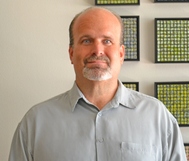 Douglas Boehm is a long time resident of Chicago, moving to the city after earning an M.B.A. from the Olin School of Business at Washington University in St. Louis. After three successful years as an options market maker working
for Steve Fossett
on the floor of the Chicago Board Options Exchange, he utilized profits acquired from this position to open his own trading firm, J. Gottrocks. After several profitable years he felt that
he was ready for another stage in his career, a new challenge.
He left the trading floor to open his own social media and website design firm,
Chicago Social Media Marketers
.
As a Digital Marketing Manager, he is responsible for the d
esign, creation and management of
social media campaigns for the organization's' diverse client base. He has launched many successful campaigns using a wide range of social media channels and marketing efforts including content creation and management and audience engagement and development. Through effective communication of the client's brand, he was instrumental in more than doubling the attendance of the SOAR Farmers Market in just one year. His hands-on approach to managing social media and Google AdWords campaigns greatly increased both the number and quality of client leads for a Chicago real estate firm. He m
onitors trends in social media tools, applications, channels, design and strategy and
implements this ongoing education to remain
highly effective.
As a website designer, Doug Boehm has a history of working with a wide variety of clients, creating unique and effective platforms. These clients include
Chicago-based visual artist
s, a local
farmer's market
and a not-for-profit
artists group
. He creates and maintains the websites using a number of platforms including: Adobe Dreamweaver, Weebly and WordPress. He uses his knowledge of
SEO best practices
to ensure the websites gain high search term rankings.
His background as a professional photographer ensures that all of the photos that are used as content in social media marketing efforts and on websites are not only engaging but are of the highest quality.
Douglas Boehm has earned the following designations:
CFA Charterholder
Certified Specialist in Microsoft Office Excel.
Google Analytics Individually Qualified.
Google AdWords Certified.
---
Douglas Boehm is a Chicago based social media specialist
Doug Boehm is Google AdWords Certified and a PPC expert.